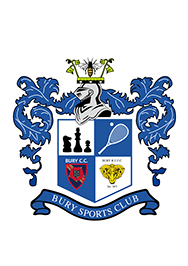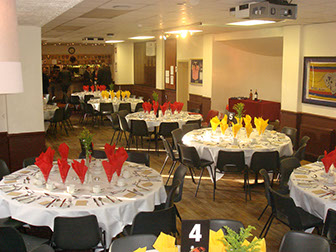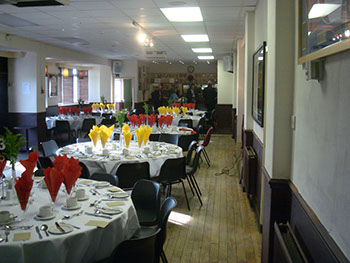 Booking Details
Cost of hire per evening (19:30-00:00) £100 returnable deposit based on amount of takings over the bar. i.e. Over £500 full refund as long as all other conditions are adhered to. £400 = return of £80, £300 = return of £60, £200 = return of £40.
Room booking only confirmed on receipt of £100.00 deposit returned within 7 days after the event subject to

NO DAMAGE, NO MISBEHAVIOUR INCLUDING UNDER AGE DRINKING AND THE ROOM BEING LEFT IN A SATISFACTORY CONDITION.

ALL 18th birthday celebrations

MUST

have family present and the booking made by a parent/guardian. Parent/guardian will be responsible for guests behaviour.

Unfortunately room hire for 18th's incurrs an additional £80 to cover the cost of security.

As per the 'licensing act 2003' alcoholic beverages

MUST

be purchased from Bury Sports Club.

NO ALCOHOL TO BE BROUGHT ONTO THE PREMISES!

In addition, it should be noted that it is a criminal offence to serve alcohol to persons under the age of 18 years. It is also a criminal offence for anyone to purchase alcoholic drinks to be consumed by persons under the age of 18 years.
Bar to be closed at 23:00 and premises to be vacated by 00:00.
No catering residue to be left on premises.
Arrangements regarding preparation of room, decorating etc to be made with Bar Staff 14 days before the event.

NO DRAWING PINS OR SELLOTAPE TO BE USED, WHITE TAC ONLY!

Fire regulations displayed on the main doors. NB:

A MAXIMUM OF 120 OCCUPANTS AT ANY TIME (FAILURE TO COMPLY WILL RESULT IN THE DEPOSIT BEING RETAINED).
Download full booking form HERE
Please call to check for available dates on 0161 764 1528 or email: bookings@burysportsclub.co.uk